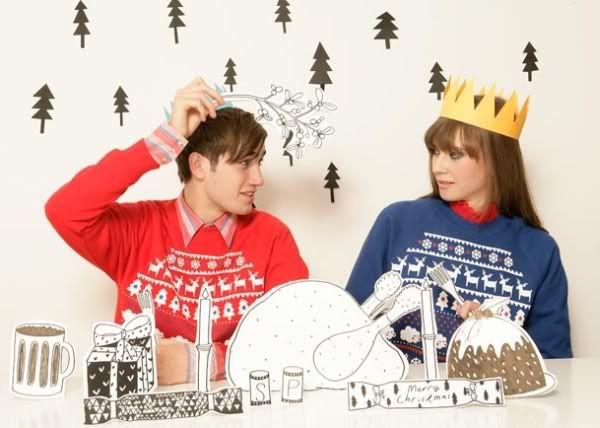 Oh, the irony of fashion. Remember when you were so embarrassed when your parents would show up to the school Christmas recitals in ridiculous holiday-sweaters. Red, covered in reindeer or blue with Santa's face plastered across the front. Or how about Bill Cosby's endless collection of holiday-sweaters that made their debut every week on the Cosby Show, along with a bowl of jello and glass of apple juice. Yeah,
way-back-when
.
Well, they seem to have come back and bit us on the butt. Knits are in and with the Christmas season fast approaching, so are tacky-seasonal favorites.
Lazy Oaf
offers up unisex Christmas Jumpers to help you celebrate the
most-wonderful-time-of-the-year
. And Ive already placed my order in. Available in both blue and red, I cant help but not be surprised by this; I'm a bit excited too. What can I say, I love the holidays!