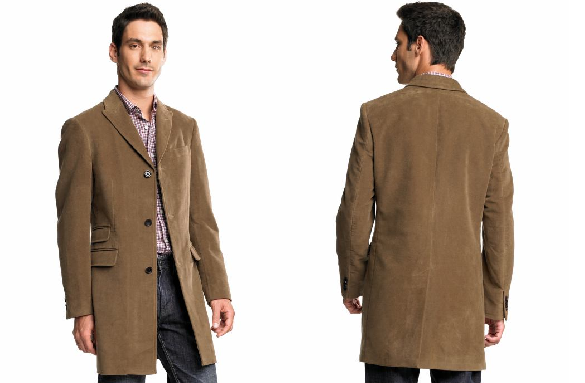 I recently got an email from "Disappointed Reader" who expressed his dismay about the outerwear that are featured on District Cut.
Too obscure, not accessible, or simply too expensive
, he complained. And while I always provide a link to purchase all the featured items online, Ill give in to your complaint with this moleskin topcoat by
Banana Republic
. Made of 100% cotton with a velvet-like finish, it features a
soft-to-the-touch
coating that forces even the hardest of hearts to melt. The wide silhouette is without warrant, but delivers a 1950s Ivy League look that is, in essence, DC. Looks very Don Draper, if you ask me. Available now via
Banana Republic
.