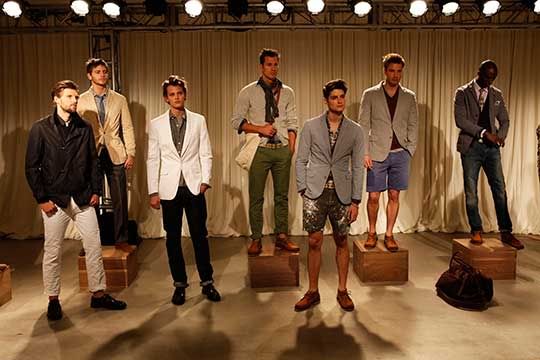 A fiery force to be reckoned as a whole,
J.Crew
recently presented their Spring/Summer 2010 collection in a usual
J.Crew Ideology - an equal balance between work and play; quality and price consciousness; style and trends
. As fiery as the entire range is (each-piece-in-total-sync-with-the-others), nothing seemed to garner as much of my attention as the Fireman Jacket. A clear inspiration from traditional fire fighter's coats, it a contemporary and wearable take: its shape and quick-release clasps are a direct carbon-copy from the original, yet it is slimmed down and far-fetch from fire fighter's iconic yellow. Frank Muytjens, J.Crew's head men's designer states:
"
We particularly love it because of its utilitarian purposes and authentic functioning details. We updated it through fit and fabric and picked a gutsy waxed canvas to retain the masculine aura… gave it an aggressive wash to make it look broken in and used, a rugged look.