It was just a couple of weeks ago that I discussed '
Why Wear Cologne
' and gave you a few of the season's best scent options...now two of you have the opportunity to win one of those options - Calvin Klein's
ckfree
.
"
ckfree is a light and easy to wear warm, woody fragrance.
ckfree speaks to the confident, casual, independent man who has nothing to prove, and represents the ideal of living free without boundaries - the ultimate freedom.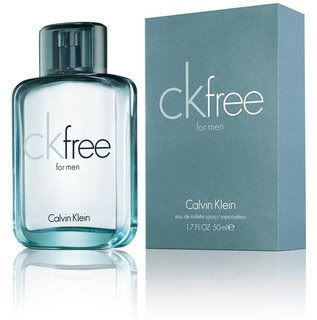 To win, I'm making it easy this time. All you have to do is:
a)
Follow District Cut on Twitter at http://twitter.com/districtcut
;
b)
Let your followers know by Twittering the following message:
Follow @districtcut and RT this by Fri November 6 to win a bottle of Calvin Klein's ckfree fragrance
http://tinyurl.com/ycs33ky
Remember, you have an even greater chance at winning since 2 winners will be selected. You have until Friday, November 6 to enter to win; two winners will be randomly selected on Saturday, November 7.