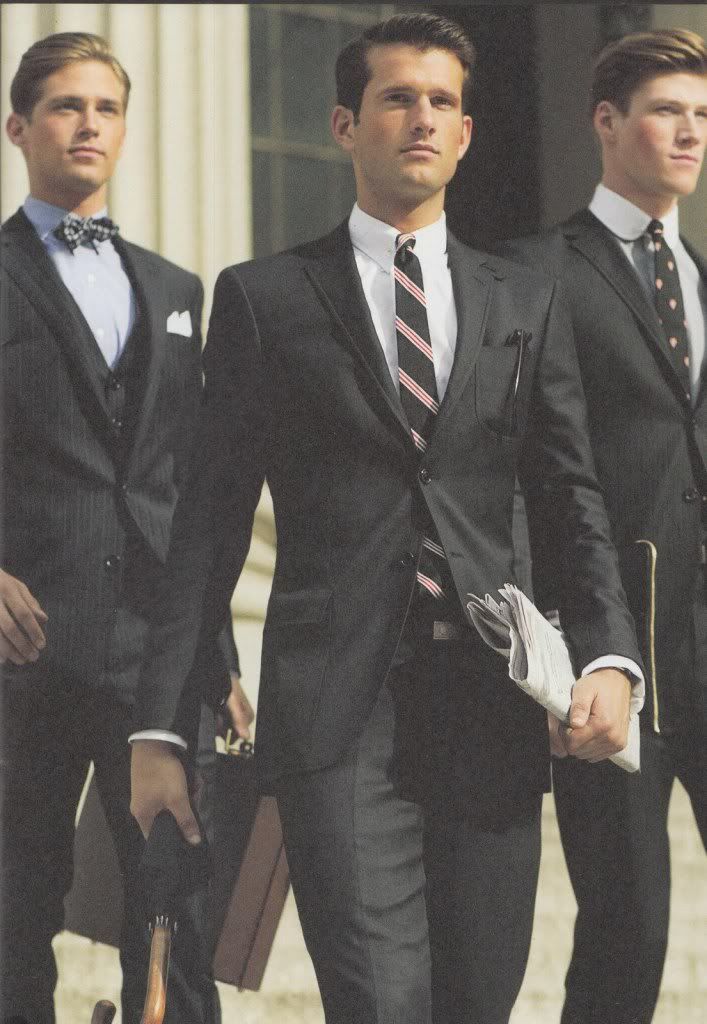 Arnaldo Anaya Lucca is responsible for these intelligent photos that exude everything I adore about menswear right now: its simpleness; its masculinity; its function. Shot for the purpose of advertising Bleecker St. Suits, it successfully achieves this goal, yet also has inspired me to take notice of the multitude of components that can make up a suit.
Fact is, with the sudden reintroduction of the suit as an essential and fashion commodity(even though it never left), many have rejoiced with praise while others have argued that it only adds to the limited boundaries men already face in the style department. And I am sympathetic; being a man I also feel the boundaries, but its not like I'm tempted to put on a dress. In other words, Man Up! Menswear is far more limiting than womenswear, but suits have no impact in this, whatsoever. Suits offer a multitude of variety that often gets overlooked; luckily these shots highlight many that can be directly replicated into your own life.
Try replacing the typical tie with a silk scarf tied into a bow tie. This offers a different look and gives you the option of choosing between a number of colors, patterns, etc.
Instead of the typical three piece suit that includes pants, suit jacket, and vest, trade in the vest with some of the season's knits. A sweater or cardigan is ideal in this situation and expands a limited wardrobe endlessly.
Add some depth by including a knitted scarf under your blazer. While not traditionally thought of as proper usage of a scarf, it offers more for the eye to see and more color to an otherwise dull suit. Also great when kept outside of the blazer.
Forgo a vest or blazer all together(either, or) and instead of the usual sole colored shirt, try for something with more umpth. Plaids are great in that they

are

still classic, yet the busy pattern balances out with the plain suiting options.
Forgo both together - a blazer and a vest - and simply tie a knit around our shoulders. It may be the most self-pretinceious way to wear a sweater but it will forever remain classic and stylish. And who doesn't love Americana, right?
And lets not forget the all important details: socks, pocket squares, cuff links(which I actually advice against), tie bars, belts and the all important watch.
P.S. Suspenders
do
still exist and are a great component, if done right...but that's for another day, time, and post.