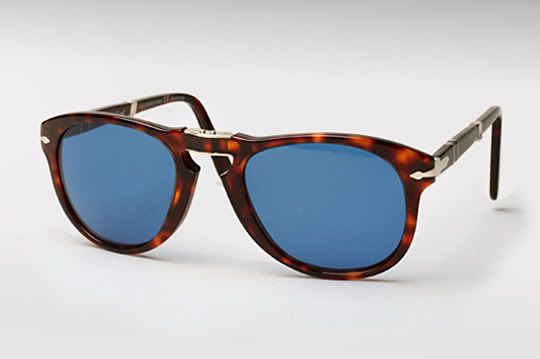 As if the sudden need for urgency and portability hasn't ruined our society already(err, is it just me or has microwavable dinners ruined coming home from a hard days work), Persol has decided to echo upon it and bring portability to our eyes; this time around portability proves to be a good thing. Dedicated to Steve McQueen's Thomas Crown character, these exude inspiration and ol' school style - back when coming home meant the scent of lamb and mint jelly throughout the house. Any excuse to bring back a way of life that I missed out on, im for it.
"
As many are aware a favorite of McQueen were the Persol 714 but with custom tinted lenses. To pay tribute to this we are offering an eyegoodies exclusive: the Persol 714 with custom blue lenses. The top quality French optical lenses manufactured by Essilor and custom tinted provide 100% UV protection.


Available exclusively via
Eyegoodies
.