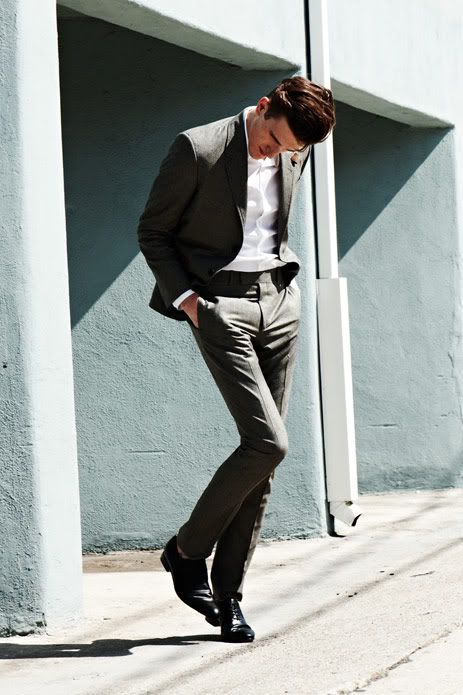 Announced way back in August, which seems like eons ago, Albert Hammond, Jr.'s suit line has finally hits the racks at Confederacy and the excitement was exceedingly worth it. Described as "a good mix of old man, hunter, and seventies rock 'n' roll,"the collection proves to be just such. Detailing at its peak - which includes oversize ticket pockets, squared-off waistcoats, and suede trim - the range has a vintage feel that is ever-so appealing at the moment. Not to bore, right alongside gray and navy are colors that go well beyond like hunter green, cream, and burgundy. Limited in number, 44 to be exact, I would head over now - especially considering Ive already swiped a couple for myself.
Suits, $2,125 to $2,400, and trench, $1,250, available at Confederacy
-
shopconfederacy.com.