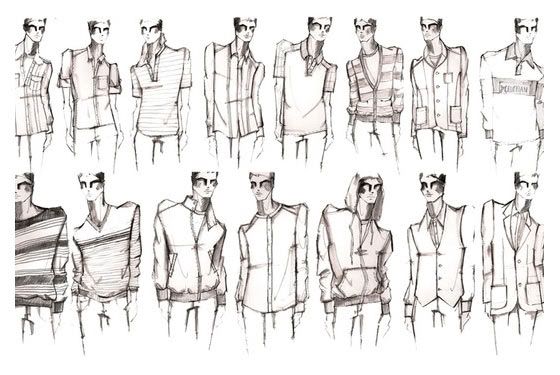 From Target to H&M and Uniqlo, ladies' designer diffusion lines are a fact of our society that tends to show-up too often; and not enough in menswear. Even during Fashion Week in February,
GQ
creative director Jim Moore commented
on diffusion lines in menswear - or lack thereof.
"
I think we're not giving men enough credit sometimes, and thinking they're just looking for a basic sweater or T-shirt. Especially at a price point of an H&M or a Uniqlo, they're going to definitely experiment a little bit more and go for something that they might not normally wear.
Richard Chai continued, "Target is an amazing corporation to work with, I would do it again in a heartbeat. If they approach me for men's, absolutely, I would do it in a minute."
It appears someone is listening! Macy's is launching a men's label called Thread & Heirs. Admittedly a direct carbon-copy of what Target did, the line will have various fashion designers guest design each season.
Ruffian
designers Brian Wolk and Claude Morais are first up, designing their respective collections for spring and fall 2010. Their first time venturing into menswear in 5-years, their designs will hit 200 Macy's stores across the country. With inspiration from Williamsburg and layering taking the forefront, the first collection will be priced from $24 for a T-shirt to $99 for a jacket. And thus, there is a God.