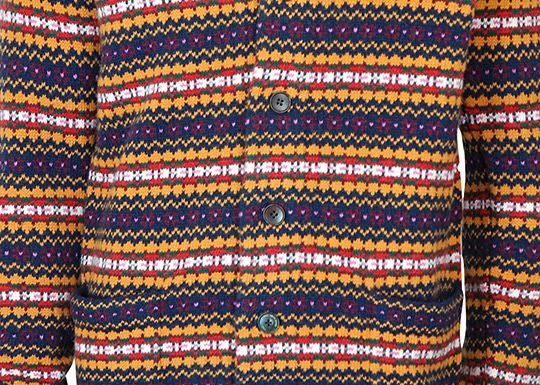 If you were to take a glance at the men in DC, you might conclude that we are in a permanent state of mourning. No need to fear color, its a good thing. And while black is chic, easy, and simple, the added addition of a single piece that has life to it can transform you from Shaft to chic. Added with the latest "
shawl collar trend
" and this folk cardigan is perfection. The detailing is so intricate that it almost looks Nordic. Available now at
Q-A
. General view after the jump.